the piano program at cornell
Reflections by Xak Bjerken on making music of the past, present, and future
My studio is my sanctuary, my students, my inspiration and work. I try to create an atmosphere of sharing and striving for excellence without competition. My students learn the canonical repertoire and pair that with more adventuresome pieces outside their comfort zone. We all learn to question the score and articulate choices in terms of character, sound, articulation and phrasing in an historical context. Since coming to Cornell over twenty-five years ago, I have seen undergraduate and graduate students go on to performance and teaching careers, to be composers and music historians, and many combine their passion for music with "real life" jobs liked ER doctors, professors of philosophy and mathematics, quants on Wall Street, engineers, attorneys, genetic researchers, naval officers, and one is, I think, in the CIA!
During my time at Cornell, I have become an advocate for new music, inspired by my close friendship with the late Steven Stucky, and by the many brilliant composition students who have gone on to write some of the best music of their generation: Marc Mellits, Anna Weesner, John Fitz Rogers, Steven Burke, James Matheson, Yotam Haber, Jesse Jones, Chris Gendall, Xi Wang, Eric Nathan, Man Fang, Christopher Stark, Sean Shepherd, Loren Loiacono, Norbert Palej, Tonia Ko, and Jihyun Kim. My wife Miri Yampolsky and I look forward each year to inviting some of the greatest musicians from around the world to our annual festival, Cornell's international chamber music festival, Mayfest.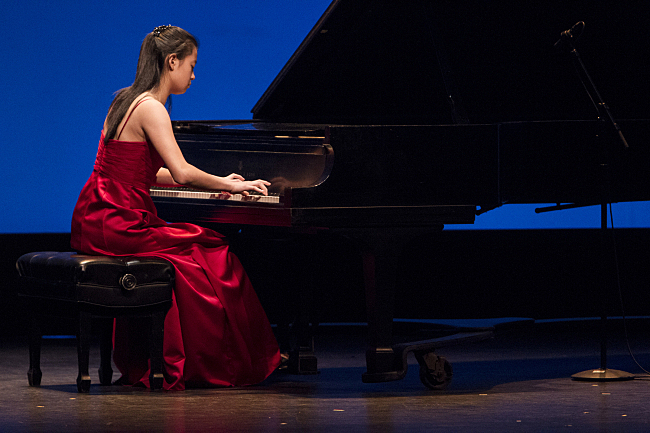 Undergraduate Program
Forming the complete musician of the 21st century
Pianists participate in recitals at the end of each semester, play in chamber music ensembles, take classes with world-class faculty who are authorities in their field, and also have the opportunity to participate in the annual university-wide concerto competition hosted by the Cornell Symphony Orchestra. Pianists participate in bi-weekly repertoire classes where they perform for and critique each other. Along with core repertoire chosen by the students, members of the studios perform a thematic program each spring — 2020's project was the Sonatas of Beethoven, and 2021 will focus on the works of Chopin. In previous years, projects focused on the late piano works of Brahms, Bartók and Debussy, Mozart and Webern, the Preludes and Fugues of J.S. Bach and Shostakovich, and works for 4-hands by Schubert and Rachmaninoff.
Graduate Program
Groundbreaking performers and scholars
Pianists with active performance careers interested in delving into performance practice have been given the opportunity to pursue a Doctor of Musical Arts degree (D.M.A.), maintaining an active performance schedule while focusing on performance issues in keyboard repertory of all ages. The illustrious roster of award-winning players here include some of the most innovative and adventurous pianists working today: Andrew Zhou, David Friend, Ryan MacEvoy McCullough, Shin Hwang, Richard Valitutto, Cheryl Tan, and Thomas Feng. In addition to their studies, they have presented festivals of their own, and written dissertations that have pushed forward the discipline of performance practice.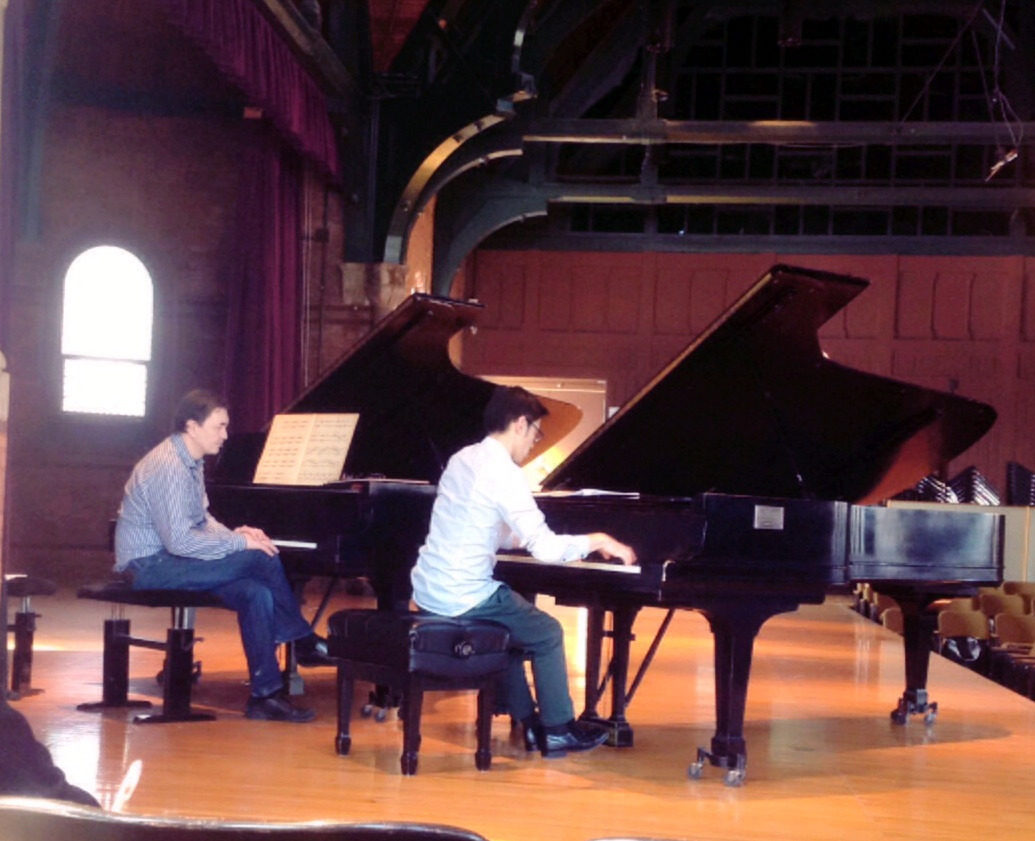 Festivals!
An archive of the piano studio projects and graduate-student organized festivals
The piano program has been at the center of several festivals in the music department, many of which feature collaborations with other departments all across campus. From celebrations of Beethoven to birdsong, from Clara Schumann to Florence Price (in 2021), these festivals bring communities together over a shared love of music.
The graduate D.M.A. students also have the unique opportunity to organize a festival of their own design. Previous festivals have focused on the music of Walter Zimmermann, Olivier Messiaen (along with a complete performance of his three-hour long birdsong work Catalogue d'oiseaux), the music of Tristan Perich, and the music of Ithaca-based composers including Sarah Hennies and Julius Eastman. These festivals may be found separately under the D.M.A. Program section.
Cornell center for historical keyboards
Play on the same kinds of instruments Bach, Mozart, and Chopin would have
Cornell has one of the largest collection of diverse and historical keyboards in the country—we are NOT an all-Steinway school, we say with pride. Professor Emeritus Malcolm Bilson has helped shaped contemporary attitudes towards the importance of relating specific works to specific pianos, and now Cornell has, based on his personal collection, a new Center for Historical Keyboards on University Ave.